Six Ways to Stop Hemorrhaging Money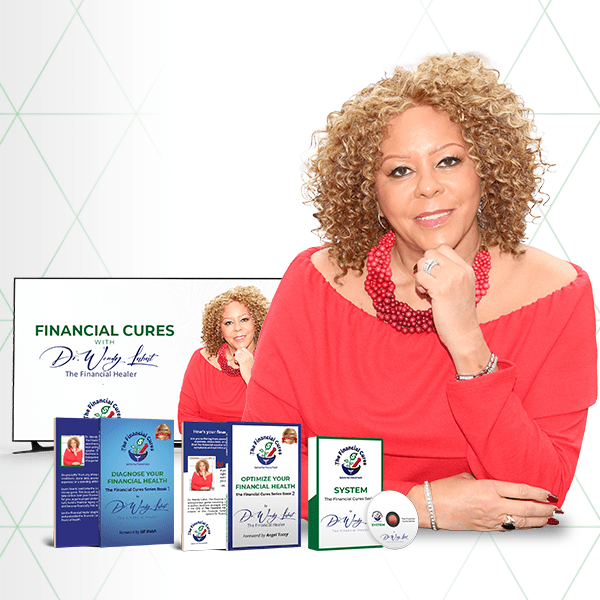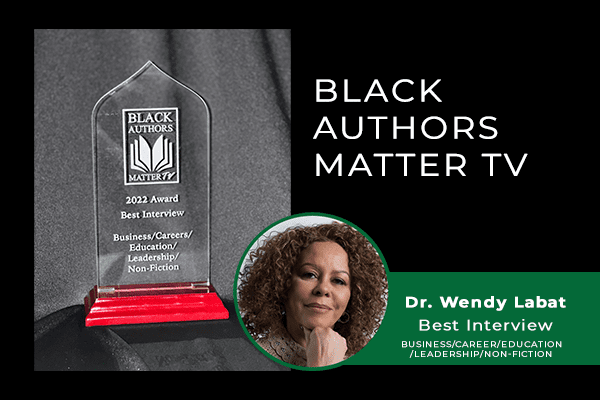 Black Authors Matter TV Milestone Award in the Business
When like-minded women come together anything is possible. As the visionaries of this Anthology, we pulled from our own experiences of building a business to encourage other business owners to share their business-building journey. We did this in hope that it would be an inspiration to others who may be hesitant in starting a business or giving up on their dreams. What makes this book worth reading you may ask? You will have the privilege of witnessing how eleven phenomenal co-authors from different business industries utilized one of the main ingredients to complete the recipe for a successful business NETWORKING!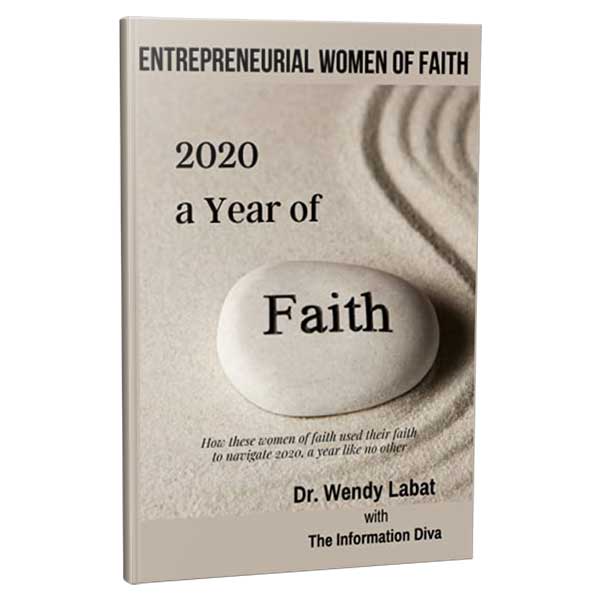 How these women of faith used their faith to navigate 2020, a year like no other.
2020 was a year like no other. Everyone called on their faith to make it through. These Entrepreneurial Women of Faith share their stories of this unprecedented year.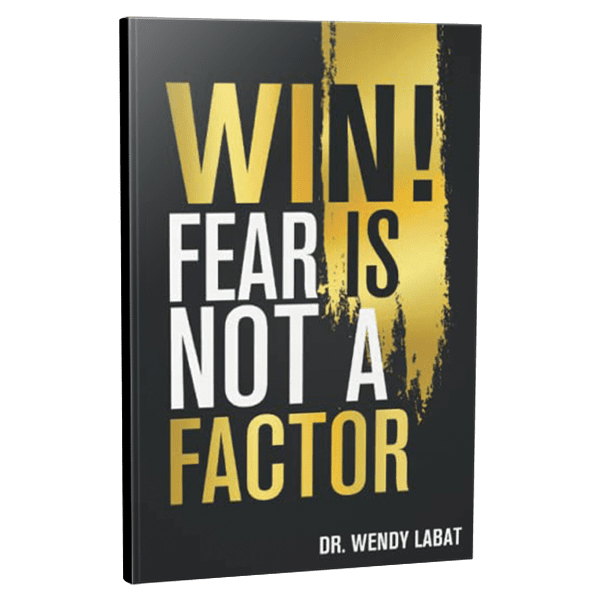 Win! Fear is not a Factor.
This book is a compilation of stories from my "Fearless Sisters and I".
It was created to inspire you to never give up on yourself. You have the ability to Win against all odds and it starts with trusting, believing, and working towards your goals. It is our hope that you will listen to that voice inside of you. Act on that gut feeling and Fearlessly move in Faith.
There are so many that came before you and faced similar challenges and hardships. I would like to remind you that at any age you can succeed. You can be creative, and you can be the next best thing. I want to remind you that you are your only competition. Hoarding knowledge and blocking others will not make you gain more.
Developing partnerships and sisterhoods will create a table large enough for all your sisters to win.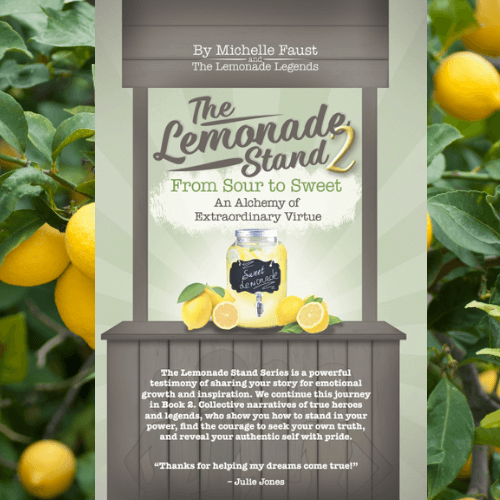 The Lemonade Stand: Book 2
The Lemonade Stand Series is a powerful testimony of sharing your story for emotional growth and inspiration. We continue this journey in Book 2. Collective narratives of true heroes and legends, who show you how to stand in your power, find the courage to seek your own truth, and reveal your authentic self with pride.
Optimal Financial Health for Single Moms and the Next Generation of Wealth with Dr Wendy Labat, The Financial Healer
Many are facing the seismic shift in the cost of living and the financial challenges but there is one group that stands out for their remarkable strength and resilience—single moms. Single mothers often find themselves in a precarious financial situation, with limited reserves to weather unexpected expenses.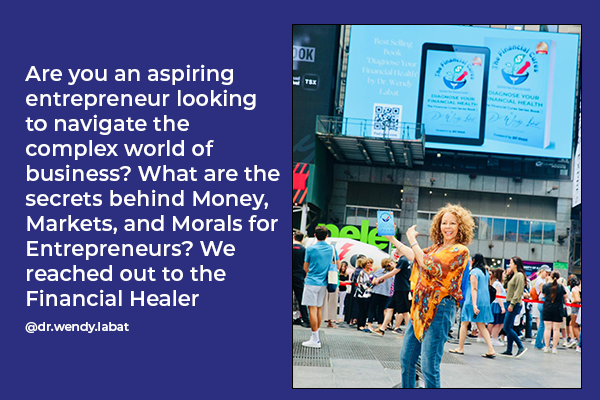 Are you an aspiring entrepreneur looking to navigate the complex world of business?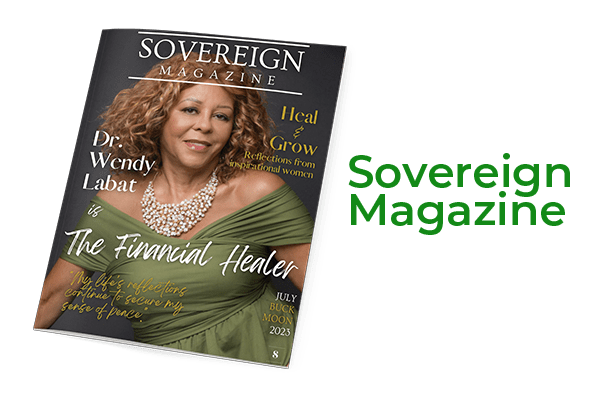 Sovereign Magazine – JULY 2023

BUCK MOON – DEEP SENSE OF REFLECTION & ATTAINING PEACE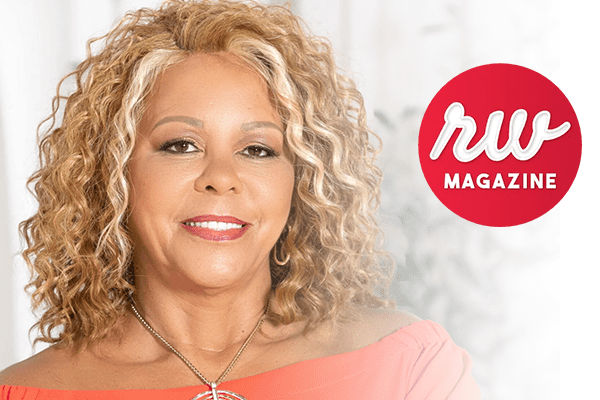 Till Debt Tear Us Apart- Financial Healing Insights with Dr Wendy Labat
Do you feel trapped in a cycle of financial challenges? From struggling with anorexic income, overweight expenses, obese debt, or a spending addiction, the consequences can be overwhelming and crash your ability to achieve financial stability and prosperity.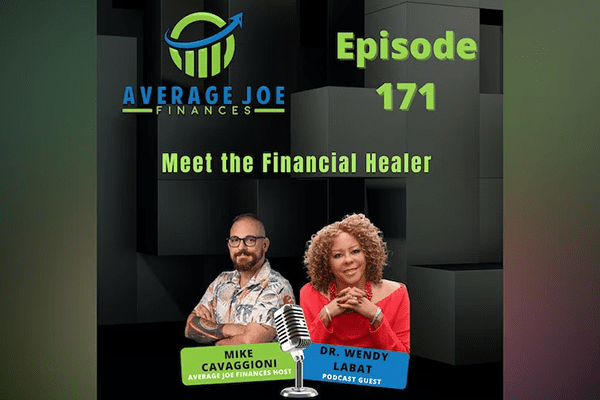 Meet the Financial Healer with Dr. Wendy Labat
Join Mike Cavaggioni with Dr. Wendy Labat on the 171st episode of the Average Joe Finances Podcast. Dr. Wendy shares her knowledge, experience, and wisdom garnered firsthand from the challenges she faced and how it led her to develop The Financial Cures System®. Using this system she improved the financial lives of many entrepreneurs, business owners, families, and individuals across the U.S.
Meet the Financial Healer pages 34-35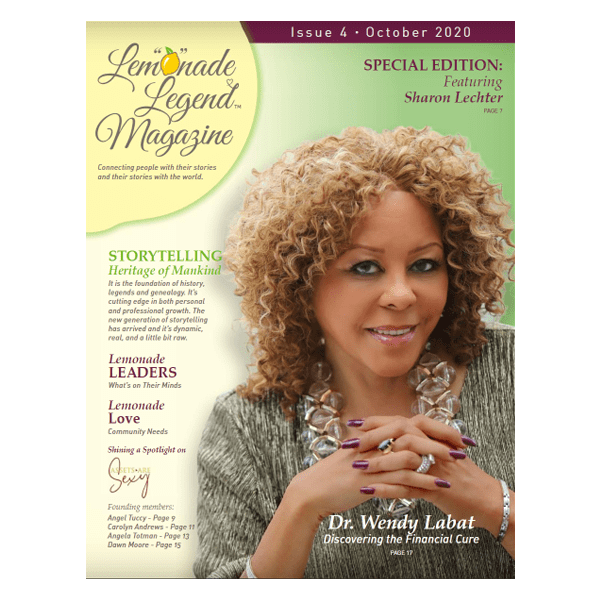 The Lemonade Stand: Book 2
Lemonade Legend Magazine is a spinoff of the bestselling book The Lemonade Stand. Full of lemons to lemonade stories from inspiring and courageous female leaders. This magazine is a platform for women to be heard, to share their stories, and to celebrate success. Join the movement of real, raw, and vulnerable stories. Real is the new perfect.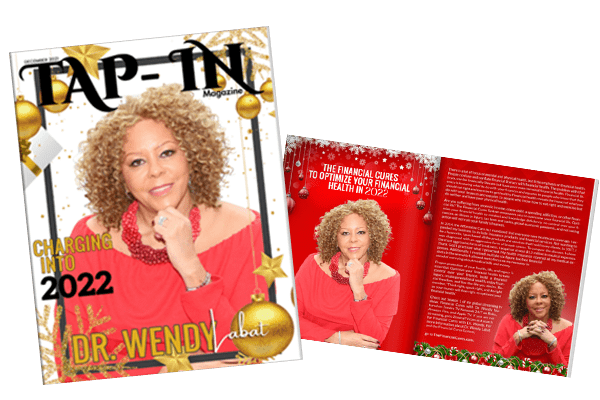 There is a lot of focus on mental and physical health, but little emphasis on financial health. People confuse and conflate financial literacy with financial health.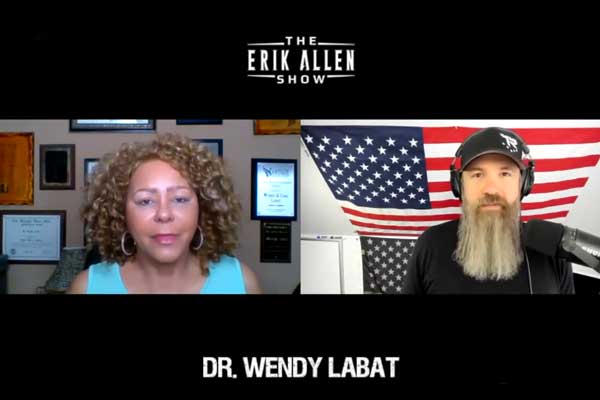 The Erik Allen Show – Ep. 119 – Dr. Wendy Labat
p. 119 featured Dr. Wendy Labat also know as The Financial Healer, who is an award winning Entrepreneur, multiple time Best Selling Author, Speaker, & much more! Her new book "Optimizing Your Financial Health" just dropped on 8/29! Check out the show!
Financial Cures with Dr. Wendy Labat
There is a lot of focus on mental and physical health, but little emphasis on financial health. People confuse and conflate financial literacy with financial health.
Dr. Wendy Labat updates us on Financial Healing in 2022 on Expert Talk 9@9
Dr Wendy Labat is a Special Guest on Strive for More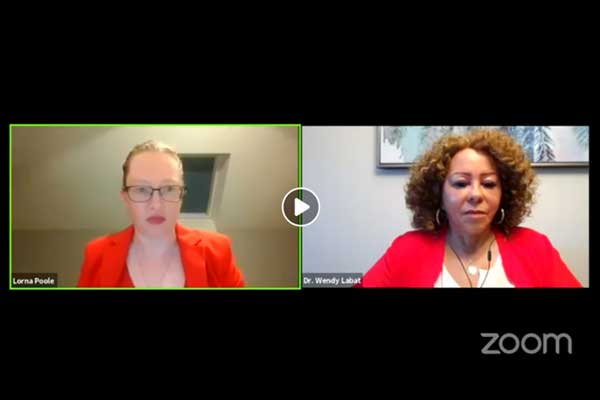 Protect Yourself Protect Your Wealth
Take Control Over Your Finances
Join Dr. Madeline Ann Lewis, in a conversation with Dr. Wendy Labat, CEO of The Financial Cures, LLC, and Founder of the Ascend Foundation. She is known as the "Financial Healer" in her industry. In this segment, she will give some tips and strategies to improve your financial life.
6 Easy Steps to Plan Financially for the unexpected
What do you do if the unexpected happens and you're not set up financially to handle it? Wendy Labat's story she shared Tuesday is the perfect example of how having proper protection in place prevented her from seeing financial ruin. One illness, one injury, can ruin your family financially. So today, I'm bringing Dr. Wendy back on the show to share more about why it's important to plan financially for the unexpected, and she's giving us a few golden nuggets on how to do that.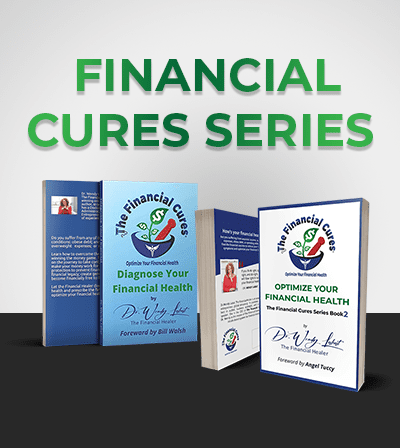 Are you suffering from anorexic income, overweight expenses, obese debt, or spending addiction? Find the financial vaccine to relieve your financial symptoms and optimize your financial health..